Disclosure: This post may contain affiliate links which may lead to compensation if you click on and/or purchase from these links.
Did you know this week is World Space Week?
**The links in this post are affiliate links and I will receive a small commission if you make a purchase after clicking on my link.**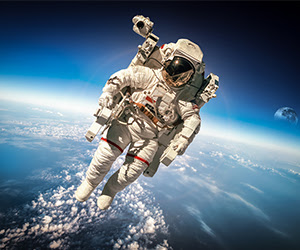 World Space week runs from October 4th to October 10th and we are celebrating the launch of Sputnik 1, the first human made satellite into space. Space agencies, schools, museums and other like places are hosting their own space themed events to celebrate! You do not have to attend a World Space Week event to participate in the fun, Little Passports but together these fun activities you can do right at home this weekend!
Come  blast off to World Space Week with fun intergalactic activities for the kids this weekend to celebrate!

(Visited 8 times, 1 visits today)
The following two tabs change content below.
Jacqueline is a PR friendly blogger residing in Amherst, OH; where she lives with her spouse and five children. On Jacqueline's blog; Confessions Of A Mommy Of 5 you can except to find recipes, coupons and deals, DIY products and much more.
Latest posts by Confessionsofamommyof5 (see all)