FREE best sellers 3-piece set with any $40+ Julep purchase!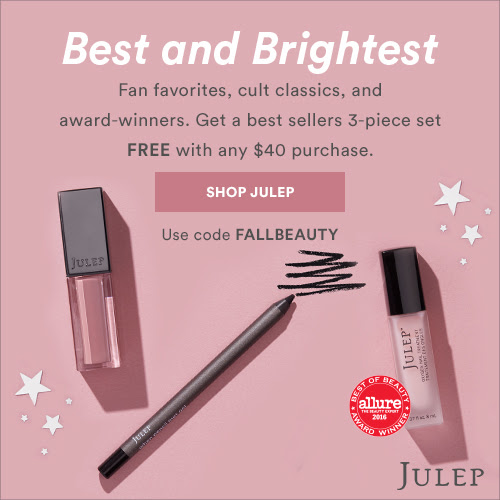 **Disclosure: This post contains affiliate links which may lead to compensation if you click on and/or purchase from these links.**
Now through November 18th when you spend $40 or more at Julep you can score the best and brightest 3-piece best sellers set. Simply do your holiday shopping at Julep.com and add $40 or more of faves to your card and use the promo code: FALLBEAUTY at checkout. Don't forget to check out some of these great gift ideas like the Korean skincare made simple set and check out all their best selles!
(Visited 4 times, 1 visits today)
The following two tabs change content below.
Jacqueline is a busy mom to five children under the age of thirteen. While she's not busy attending to her large family she enjoys writing about organization, crafts, and DIY projects, creating recipes and blogging about her family.
Latest posts by Confessionsofamommyof5 (see all)